ORDER NOW!
314-437-2027

Wedding, Dinner/Office Party, Shower, Holiday Dinner, Repast, Reception, Rehearsal/Anniversary Dinner, Work/Church Spread, Potluck?

Want to WOW your guests with real "Feel-Good" food?


Call Lady J's Kitchen NOW!
​314-437-2027

We will provide Succulent cuisine from our Signature Menu below. You'll have the main course with all the trimmings. Your party is sure to be the talk of the town!



Order at least 2 WEEKS in advance
How Many People can you serve? *
10-12
Person Minimum
*Groups of
40 and up
choose
2
entrees
What does catered meal includes?
*
1
Entree;
2
party-sz. Sides;
1
Veggie; & Rolls
Lady J's Soups are made from scratch. None of that frozen junk ever comes out of this kitchen.


​GUMBO
"Dat's right!" We make the authentic Cajun stew!
Filled with Chicken and Sausage served with rice. (Pork Free)
Add Shrimp and or Other Seafood​ (additional cost)

Seafood Corn Bisque
Delicious rich and creamy soup served hot and fresh.
Made from scratch.
​
​
Need Dessert to finish a fabulous meal?
ADD a party-sized DESSERT to your catered order .
Choose from:
Caramel Cake
​
Lemon Cake​​
​
See More

HERE
​
​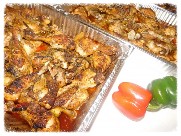 Chicken & Sausage Jambalaya

​Chicken, Smoked Turkey Sausage and Rice steeped in a robust tomato based broth with that special Louisiana flare!​
CREOLE Chicken Spaghetti
Lady J's Original
​
Savory spaghetti baked in a robust cream sauce perfectly seasoned with Lady J's Original YaYa spice blend! Patiently and Lovingly made with over 15 Louisiana spices, fresh herbs and tomatoes. Combined with the authentic slow roasted richness of Lady J's money roasted chicken. Bubbly Hot Goodness! Once you've eaten it....you'll be coming back to Lady J's Kitchen for more & more!
Blackened Chicken Alfredo

​Low country cajun at it's best! Juicy chicken breast specially seasoned and blackened over rich Alfredo penne or linguine pasta. (Add shrimp for +2.00 per person)
Rich Money Roasted Chicken

Crowd Pleaser! Herb-rubbed fully seasoned tender chicken, oven roasted to mouthwatering perfection. Served with roasted potatoes or rice. White and Dark.
Just a PAN of:
Cornbread Dressing
Lady J's
Smack Talkin' Mac n Cheese
Smothered Potatoes
Smoked Green Beans
​
Jambalaya Corn
Greens
Candied Yams​
​
​
Smoked Mama Cabbage
​​
**All smoked dishes seasoned with turkey or chicken unless pork is requested​
​​​​$35(1/2 Buffet)
​ $45-55(Full Buffet)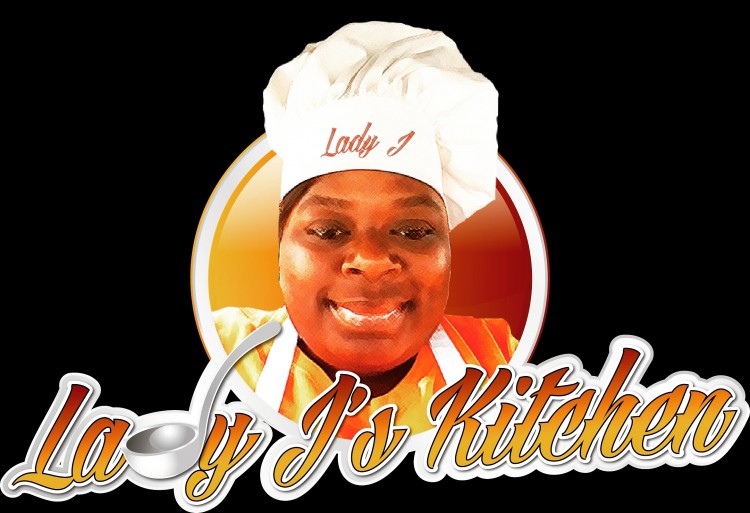 ORDER NOW!
314-437-2027

Seafood Pasta

Shrimp and Crabmeat in a succulent rich cream based tomato sauce bedded down with choice of linguine or penne pasta.​
STAX Lasagna

​Homemade turkey Italian sausage tomato sauce made with 10 herbs and spices, slow simmered for hours. Layered with sheets of handmade Rosemary and Thyme lasagna pasta and 5 creamy cheeses.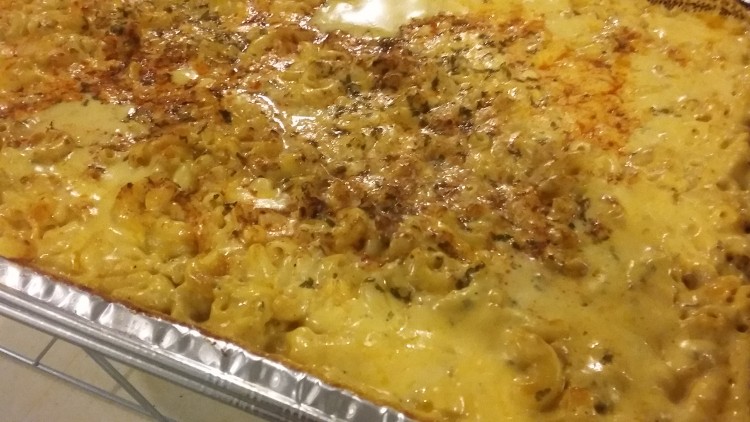 Smoky APPLE Chicken

Smoked slow and low, crisped on the grill and oven-glazed in Lady J's special sticky apple infused sauce loaded with flavor, herbs and Cajun molasses for sweetness. White and Dark.
Broccoli Fettuccine Alfredo

Crowd Pleaser! ​​Rich and creamy garlic flavor
ed Alfredo sauce made from scratch. Bold pasta baked to perfection with crisp bright broccoli florets topped with roasted red peppers and parmesan cheese.

*

Can be made with grilled chicken upon request.